Now that the snow is beginning to melt, the damage caused by our Minnesota winter is starting to show…especially on the roads and parking lots in the Twin Cities.  The rise in temperature also means that our crews are out doing pothole repair.
The diagram below is taken from the Minnesota Department of Transportation's website.  It gives you a great explanation regarding the Birth of a Pothole.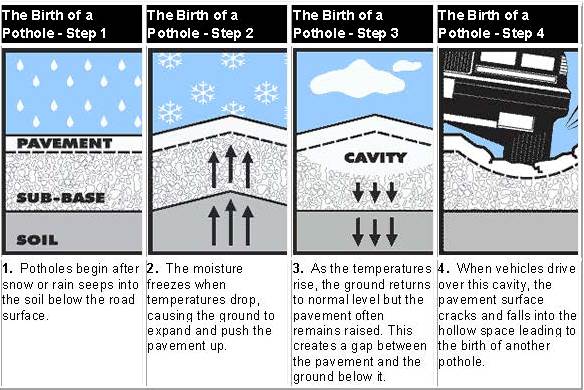 If you are a municipal, commercial, industrial, multi-unit housing or church property manager and your asphalt is in need of repair, call us today at 952-496-2651 and one of our adjusters will be happy to come to your property and give you a free estimate.